---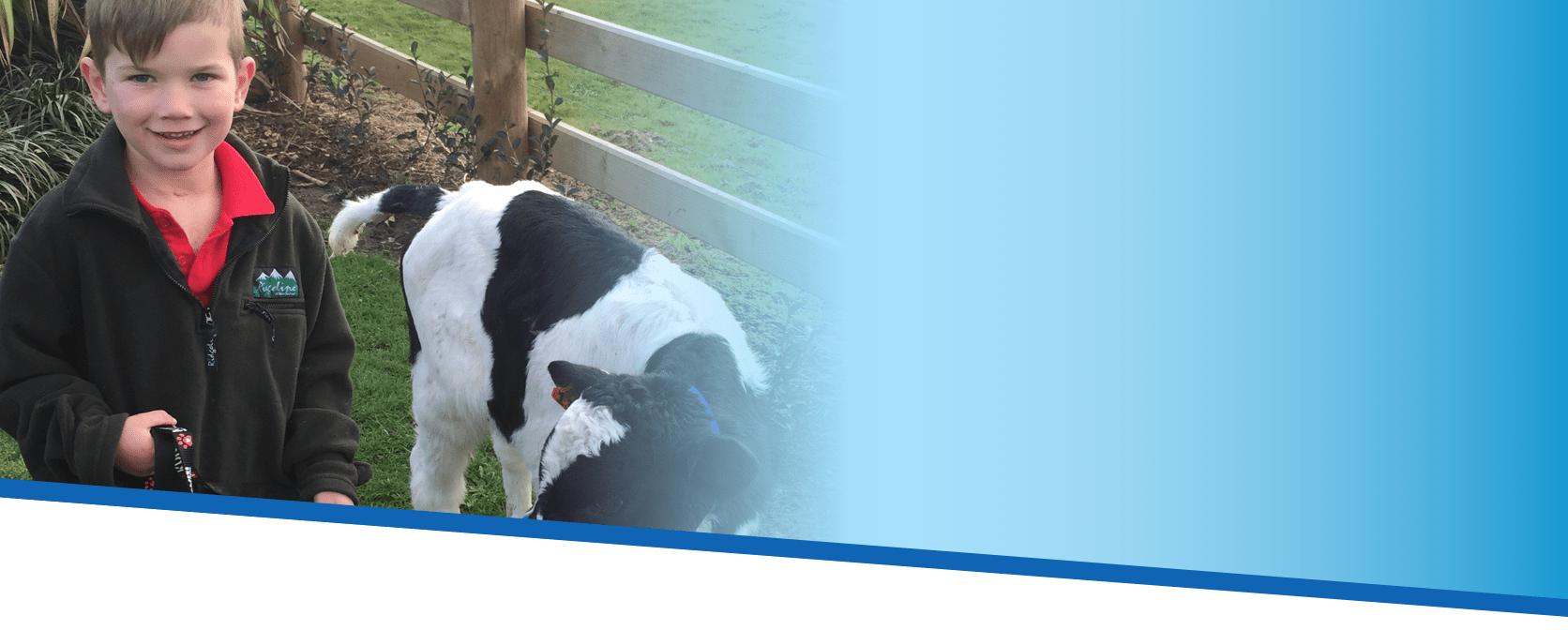 New Zealand Farmers Livestock (NZFL) are proud to be supporting New Zealand's leading child health research charity, Cure Kids, by raising vital funds for research to improve health outcomes for children
Cure Kids are New Zealand's leading charitable funder of child health research. Their vision is a healthy childhood for everyone. Since forming in 1971, Cure Kids have funded close to $40 million of research, which has enabled vast improvements in the health of children – extending, improving and saving the lives of kids both here and around the world. Cure Kids are the only charity in New Zealand that fund research across all areas of child health. They have funded, or are currently funding, research investigating better treatments and cures for inherited heart conditions, cystic fibrosis, childhood cancers, sudden unexpected death in infancy (SUDI), stillbirth, burns, and child and adolescent mental health, among many others.
How to get involved
Finn was born in 2009, and taken to NICU (neonatal intensive care unit) where at four days old he underwent his first open heart surgery. They spent the first six months of Finn's life in hospital, before they finally got to take Finn home. Over the years Finn has undergone more than 24 surgeries and countless other procedures. Finn and his family are passionate Cure Kids supporters and hope that new research will help ensure kids like Finn are able to get the best possible treatment for their serious conditions. Finn underwent his last open heart surgery at three years old. He now goes to school and is known as the family's 'little miracle'. Finn lives on a dairy farm in the Waikato with his family (valued NZFL clients) - Mum, Dad, brothers Ollie and Levi, and his sister Maddy where they are all kept busy looking after cows, chickens, two dogs and three cats. Finn is an avid tree climber and loves helping his Dad on the farm and riding his motorbike. Despite the enormous challenges he's faced, Finn lives each day to the full, with a smile from ear to ear. Finn was diagnosed with hypoplastic right heart, when his mother was 20 weeks pregnant. They were told he most likely wouldn't survive, but his Mum and Dad chose to continue on with the pregnancy.
NZFLL are giving clients the opportunity to donate to Cure Kids by way of, a) Vendors donating an animal or part of, or b) Purchasers adding an amount to their invoice. NZFLL will not charge commissions on donated livestock which will help boost donations. Talk to your NZFLL agent or Admin staff to find out how you can get involved and help kids like Finn have the best possible chance of a healthy childhood.